The House of Hermès is a French high-fashion luxury goods manufacturer established in 1837. They specialize in leather, lifestyle accessories, home furnishings, perfumery, jewelry, watches, and ready-to-wear. Hermès has carved a name for itself in terms of the kinds of quality leather it uses.
There are several leather types synonymous with the brand Hermès, and in this article, I will help you differentiate between Hermès Togo and Epsom leather.
So, what is the difference between Togo and Epsom leather? The primary difference between Togo and Epsom is that Epsom has an embossed grain surface, is structurally stiff, and is very easy to clean. Togo, on the other hand, has a distinct veiny grain surface with a slouchy appearance when used for leather items such as bags.
These two types of leather from The House of Hermès are totally different from each other, so in the remaining part of this post, I will highlight more differences that will further help you differentiate between Togo and Epsom.
What is Togo Leather?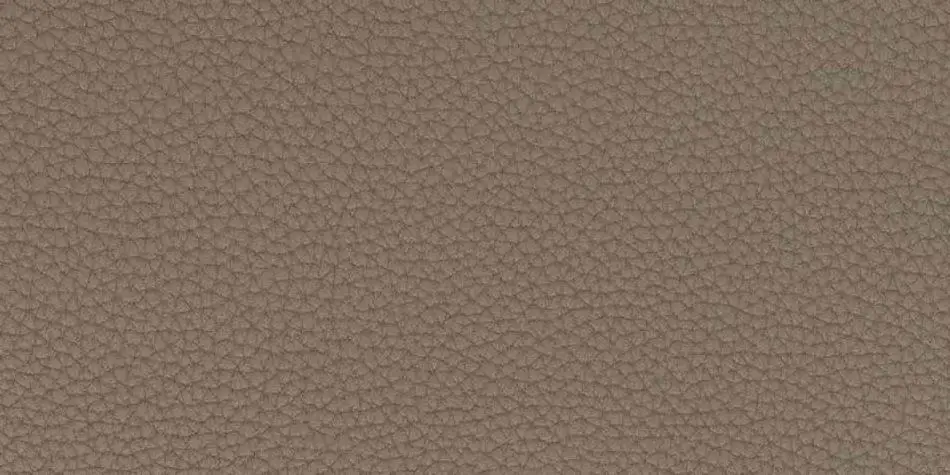 Togo leather is made from the hide of a baby calf or calfskin, so it is slightly lighter and holds shape much easier. Togo leather was introduced by Hermès in 1997. Togo is the perfect leather for when you're looking for leather that's easy to maintain.
Its exterior is characterized by a soft pebbled finish that feels smooth yet very grainy and veiny. This veining can be more or less profound depending on the particular batch of Togo from which the leather is made.
It is by far one of the most popular leather used for Birkins because of its characteristics of being generally lightweight and how it holds an original shape so well. When looked at from a distance, Togo leather appears to have vertical veins and reflects light.
It is able to carry a lot more weight, so it's a go-to leather material for many women who especially buy larger bags. Togo leather is great and holds up well in the weather, for example, if you happen to get caught in a rain shower.
Togo leather is also less likely to show scratches due to its veiny appearance, plus it's very easy to refurbish when damaged.
What is Epsom Leather?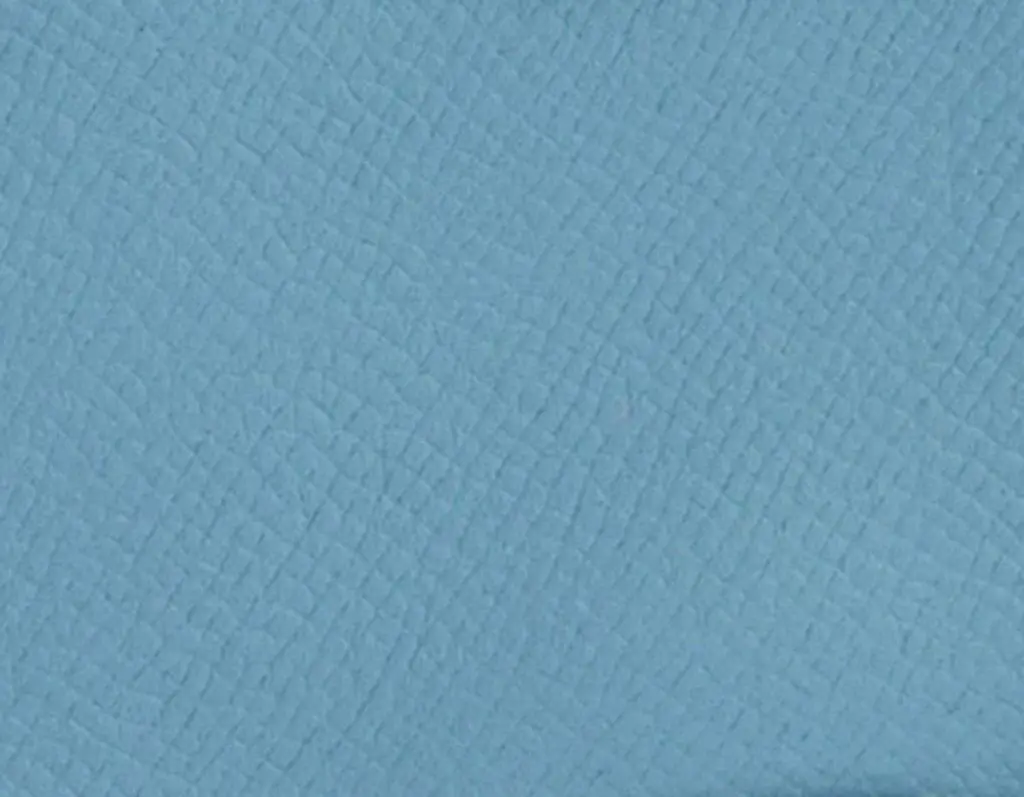 Epsom leather has an embossed grain or has its grain surface pressed with natural-looking patterns. It was released in 2003 to replace Courchevel. Epsom leather is a type of leather that is somewhat different from other natural leather types.
With its grain patterns embossed, the Epsom leather does not reflect the original grains of the animal from which it was obtained.
It also has a laminated appearance in that it forms a rigid structure, unlike most other types of leather. With Epsom, you are guaranteed your leather won't scratch easily, and very easy to clean with a simple wipe using a damp cloth.
Items made from Epsom leather, such as bags, are stiff and lightweight (compared to Togo) but very durable. Epsom leather has the added advantage of allowing the leather to hold its true shape in all circumstances over a long period of time.
The Epsom leather material is essentially a great choice for frequent travelers who do not want to under no circumstances worry about leather travel bags throughout the day.
Related: Togo Leather vs Clemence Leather Plus How to Pick!
Which is better, Epsom or Togo Leather?
Color:
When you take a look at Epsom leather and Togo in terms of color, Epsom leather take in color very well, and so most product made from Epsom have rich bright colors than Togo leather.
Feel:
Epsom leather is known to feel very dry but with some kind of shine to it. At the same time, many reviewers have complained about this feature, while others like how it stands out when compared to other types of leather.
Togo leather has a feel of larger grainy bumps and is known to have a "rich off-hand feel" that comes with all traditional leathers.
Capacity:
Because of its slouchy nature, Togo leather, when used for bags, is able to accommodate more items. It is also great for larger bags and will be able to stretch to take as much as possible.
Epsom, on the other hand, due to its rigid or stiff structure, holds a minimal quantity of goods because it will not stretch as much as Togo leather will.
Although Epsom leather is also good for bags and is usually used for Birkin bags, it is even better when used for smaller items like wallets.
Beauty:
The aesthetics of these two types of leather are amazing. No wonder both are some of the most popular types of leather used for Birkin bags.
Togo has a distinct veiny appearance as opposed to the embossed grain patterns of Epsom leather.
Togo leather gives off a visual texture of raised patterns, but its actual texture, when touched, is very smooth, like an illusion of some kind.
Although both aren't one of the most expensive exotic leathers, the way both are crafted leaves customers highly satisfied with their look.
Durability:
Togo leather is a bit heavier than Epsom leather. Regardless, both types of leather are very durable and resistant to scratching. Both the Epsom and Togo leather is also very easy to clean.
Similarities Between Epsom and Togo Leather
Both Epsom and Togo are sourced from animals
They are scratch-resistant
Both leather types hold their shape very well
They come in a wide variety of colors
Both share a similar price range
Both are very easy to clean and maintain
Togo and Epsom leather generally take in color well
Popular Hermès Bag Styles Featuring Togo and Epsom Leather
1. Hermès Birkin
One of the most iconic bags that features both Epsom and Togo leather is the Hermès Birkin.
This bag comes in two varieties; traditional Epsom leather, which has a more rigid structure, and also Togo leather, which is more slouchy.
The Birkin can be customized to your liking by selecting either a specific type of leather or color.
2. Hermès Kelly
The Hermès Kelly bag also features both Epsom and Togo leather options, as well as an array of colors to choose from.
This bag has a more structured shape, making it perfect for those who prefer a more classic look.
3. Hermès Constance
The Hermès Constance is another popular bag that can be made in either Epsom or Togo leather.
This bag has a simple and elegant design, perfect for the everyday user. It features a zipper closure and adjustable straps, making it easy to adjust the length of the strap.
How to Care for Togo and Epsom Leather
To keep your Hermès bags made with Togo and Epsom leather looking their best and lasting longer, it's essential to provide proper care. Follow these care tips:
Cleaning:
To clean the leather surface, you can use a soft, dry cloth to wipe off any dust or dirt gently.
For tough stains, use a damp cloth or sponge with mild soap and water to clean the affected area.
It's important to avoid using too much water or harsh chemicals as they can harm the leather.
Conditioning:
To maintain the softness, flexibility, and moisture of your Togo and Epsom leather, apply a leather conditioner that is specially designed for them.
Use a gentle and clean cloth to apply the conditioner in circular motions, ensuring that you cover the whole area of the leather.
For optimal outcomes, follow the manufacturer's guidelines.
Storage:
To keep your Hermès bags in good condition, keep them in a cool, dry area that isn't exposed to direct sunlight.
Don't store them in plastic bags or sealed containers, as this can cause moisture buildup and result in mold growth.
Instead, you can use a dust bag or a breathable fabric cover to shield the bags from dust and dirt.
Maintenance:
To keep your Hermès bags made with Togo and Epsom leather looking great for a long time, check them regularly for wear and tear, like loose stitching, color transfer, or hardware problems.
If you see any issues, contact Hermès or a professional leather care service for repairs or maintenance. By following these care tips, your bags will stay beautiful and well-preserved.
Differences Between Epsom and Togo Leather – Summary
Here's a summary of the key differences between Epsom leather and Togo Leather.
Epsom Leather
Togo Leather
1. Epsom is rigid or stiff structure
when used for leather items like bags
1. Togo leather has a slouchier look
2. Has embossed grain surface
2. Its grain surface isn't imprinted
like Epsom is
3. Epsom leather is lightweight
3. Togo leather is heavier
4. Epsom leather has a laminated
appearance
4. Togo leather has a grainy and
bumpy appearance
5. Epsom leather feels dry
5. Togo leather has a rich leathery
feel
6. It comes in a similar variety of
patterns since its grains are
artificially imprinted commercially
6. It comes in a wide variety of
pebble-like surface grains

7. Epsom has a sheen on its finish
7. Togo leather has a matty finish
due to the large grains
My Conclusion and How to Pick!
I will say both Epsom and Togo leather is great leather material alternatives to choose from. But I guess the question you'd really want to ask yourself is, what are your lifestyle and your preference?
That said, if you like to travel and want a leather material on a bag that can accommodate more of your belongings while maintaining a classic leather look and, more especially, you don't mind a slouchy grainy look, then go for Togo leather.
On the other hand, if you prefer a much stiff or structured look with minimal accommodating space to fit just about a few essentials, then the Epsom leather is a great option for you. 😀
Related Questions
How does Epsom leather Bags age?
If the Epsom leather bag is small, it is able to hold its shape pretty well over a long period of time, but if the bag is quite bigger (more than 32cm), the middle part of the bag appears to sink in quite a bit into a concave shape over time. Also, its edges may wear too.
Generally, Epsom leathers hold up very well, and it's important to say that how your Epsom leather item will age depends on how frequently it is used and how much of spa days or treatment you give it from time to time.
How do Togo Leather Bags age?
Togo leather bags, although it starts out as very grainy with a matty finish, develop a beautiful luscious patina on their surface, especially on the handle, over a period of time after use. You will especially see a lusty patina over the areas that get a lot of friction. This, however, takes years to appear.